Boynton Beach's
Metal Tile Roof - Best Roofing Contractors
Are you one of the people who thought of Metal Roofing to just have one regular style? That it doesn't have any variations in the style, the form, and the shape? In case you're not well-versed about the many different types of Metal Roofs, do know that there's a kind of Metal Roof that is shaped as tiles – Metal Tile Roofs.
Not all tiled roofing is made from rubber slates and asphalt. As a matter of fact, Metal Tile Roofing Systems have been gaining a lot of traction especially because of their durability and their strength.
Asphalt Tile Roofs
Many people believe and bank on asphalt tile roofs. Because of their availability, their price per square, and the hastiness of the installation procedure, it's the favorite of many people. However, a lot of homeowners and commercial establishment owners forget about the drawbacks that asphalt roofs have.
They're not that resistant to wear as they can be ruined by extreme weather; the wooden support that it has can be contaminated and can be abducted by insects such as termites; it can absorb heat that can spread all throughout the property. It might be a cheap and affordable option, but the overall efficiency and effectiveness might not be what you're looking for.
Metal Tile Roofs
Since the creation and the innovation of Metal Tile Roofs, a lot of people have considered this option. But, as most homeowners think, they're expensive and that it doesn't really have that much difference from the asphalt or rubber slate tile roofs – which is incorrect.
To your knowledge, Metal Tile Roofs aren't just regular tiles that most property owners think of. Instead, they're a reinforced type of roofing system that actually has significant benefits that you can enjoy in the long run.
Advantages of Metal Tile Roofs Over Asphalt Tile Roofs
What advantages do Metal Tile Roofs have over the conventional and traditional asphalt and clay tiled roofing? What are the things that can actually sell you to patronizing and using Metal Tile Roofs?
The common misrepresentation that people have when it comes to Metal Tiled Roofs is that it is heavier than asphalt roofs. But, that isn't entirely true. Common asphalt tile roofs weigh somewhere around 9 and a half to 13 pounds per square foot; while Metal Tile Roofs only weigh 1 to 1 and a half pounds. Because of this, it's definitely a lot easier and better to handle and to install. For the installation, you wouldn't need a dozen men to handle it. In fact, a few men would do and they wouldn't have any problems about improper handling because it's light and it is a lot easier to manage
Metal Roofs are known in a wider sense to be the most expensive and the most costly type of roofing. This is true, in fact, if you're planning and you want to know how much budget you need, the regular amount of Metal Tile Roofs would be three (3) to four (4) times more expensive than clay and asphalt tiled ones.
But, you can look at it as some form of investment you're doing for your property. Metal Tiled Roofs will definitely give you more savings in the long run because of the following reasons:
They're the most durable type of roofing in the market and they can last for more than 50 years on average!
It's fire, wind, and it can't be penetrated by water, given that its installation was correct and appropriate
Metal bounces off heat from its surface, which prohibits the distribution of heat and humidity in the entire property, helping you save money for your utility or electricity bills
Metal Roofing Systems can actually do more good than bad, and you just need to know and remember these things when you are set to have your roofing system installed.
They're self-sustaining to the extent that maintaining them wouldn't be too requiring like how regular clay and asphalt roofs would. As a matter of fact, you will never need too much effort in terms of maintaining them because they're durable enough to not need it!
Unlike asphalt and clay roofs that can easily deteriorate if they've been damped with water and ice, metal roofs usually clear those off by themselves without requiring property owners to do it for them. Although they're not exempted as you should clean them at least twice or three times every year.
The Best Metal Roofing System in Boynton Beach
In case you're in the search for the best and the most dependable Metal Roofing Contractor in the entire city of Boynton Beach, you can bank and count on us here at Mid-Florida Metal Roof Contractors of Boynton Beach to help you.
Our name in the industry remains unscathed as we were able to help thousands of property owners with the roofing needs and concerns they have. Through our Metal Tile Roofing installation services, you'll never worry much about how you can actually protect your home from all the different types and kinds of threats. Metal Roofing is the most durable and the strongest type of roofing, and we here at Mid-Florida Metal Roof Contractors of Boynton Beach are the best at it!
So, to be able to receive the best and the highest quality of Metal Roofing services in the city, never hesitate to give us here at Mid-Florida Metal Roof Contractors of Boynton Beach a call or an email, detailing all the things and services you need to be done.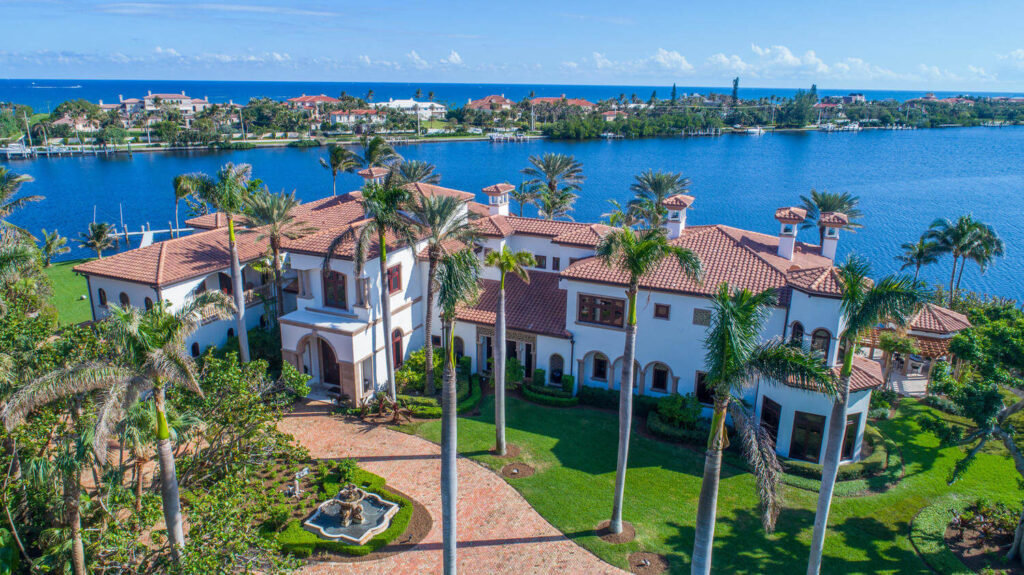 Metal Tile Roofs are among the many specialties we have and we will never let you down with it. Talk to us today; communicate with the best, the most trusted, and the most sought after Metal Roofing Contractor in the city without spending above the budget you have set for your roofing system.
Get a chance to experience world-class quality services at the right and the most appropriate price!  Proceed to the Main Services page on our website to learn more about the different Metal Roofing Systems we can help you with!
You Can Get a Free Quote From Us
Apart from that, we can also give you a free estimate of all the services you wish to have for your roofing system. Whatever it is, no matter how simple or complicated they may seem, our tool can specify everything from the details, the input, as well as other data and information within it.
You can use and utilize this estimate for you to be able to plan ahead on how you would budget and spend on the roofing project you plan on having on your property.
All of these are the things that you can get and acquire if you choose to work with us here at Mid-Florida Metal Roof Contractors of Boynton Beach. Never in our experience did we encounter inconsistencies and irrelevancies in our work. In fact, we'll even give you the chance to view our previous projects to see if our style is fit for whatever you're requiring.
Time to Replace Your Roof? We Can Help
---
Considering roofing replacement? When it comes to roofing projects, many homeowners rely on professionals to get the job done. At Mid-Florida Metal Roof Contractors of Boynton Beach, our specialists stick to all the industry standards when installing metal roofing on both residential and commercial properties. Therefore, you can be sure of getting a sturdy roof on top of your house. As a result, you can get the best services from our company in the following fields;
What Locations do we Serve?
---
Mid-Florida Metal Roof Contractors of Boynton Beach is a name you can trust and rely on. Our metal roofing services were limited in Boynton Beach, FL when we started. But with time our company has expanded and is now serving over ten locations within Florida.
It shows how reliable we are. Here are some places within Florida, where you can access our world-class metal roofing services: –